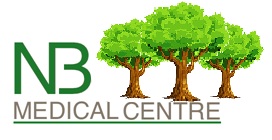 Noakbridge Medical Centre
Bridge Street, Basildon, SS15 4EZ
Current time is 14:15 - We're open
Telephone: 01268 284 285
Fax: 01268 289 324
Out of Hours: 111
Latest News (click title to open):
Prescriptions Requests
Please allow a full 48 hours/2 working days for your prescription request to be processed. If you have nominated a chemist this will be sent to them automatically. Please allow another working day at least to allow the chemist to process your prescription and for your medication to be ready for collection. To be sure, please ask your chemist how long they require to process prescriptions.

Currently we are accepting the following methods for prescription requests:

1. Our preferred method is Online prescriptions (click here) as this can be managed by you and is a more reliable method to ensure that requests are communicated correctly to the surgery.
2. Fill in a medication request form (Available at reception)

Please note: THE PRACTICE WILL SOON NO LONGER ACCEPT PRESCRIPTION REQUESTS VIA THE TELEPHONE. PRESCRIPTIONS MUST BE REQUESTED IN A FORM OF WRITING (APP/WRITTEN FORM/EMAIL)

Prescription requests should:

Specify the name of the medication being requested
Specify the dosage of the medication being requested
Contain information that allows us to identify the sender of the request (Full name, Date of birth, Address)
Specify a chemist if not being collected from the Practice.
Give updated contact details if they have changed.

Prescription Notifications

Alert notices: Please ensure that you check check your prescriptions for MEDICATION ALERTS and updated information. Alerts may include requests for you to book for a medication review, General review or even information about changes to how the Practice is delivering services. Even if your prescriptions were initiated by a consultant at the hospital, the Practice has responsibility for ensuring required blood tests and reviews are carried out.

Issues remaining: You will notice on your prescription slip that you receive from the Chemist information regarding the number of issues of medication left. EG "1 issues remaining" This lets you know how many more issues of that medication are possible before your next medication review. If you find that any of your medication have no issues remaining, please contact the practice to book in for a medication review with the in house Clinical Pharmacist. The majority of these reviews can be carried out over the phone. On the rare occasion you may be requested to attend the practice to see the Nurse or GP.

Medication Reviews – The Rule of Thumb

Patients should have a medication review at least every 12-18 months. If you have not had a medication review in this time please contact the practice to book an appointment with the in house clinical pharmacist. The Practice may have been attempting to contact you.

Update Your contact details:

Please ensure that you update your contact details as soon as possible if they change. The Practice will try to contact you if they need to clarify your prescription request, arrange  medication review or notify you of any change to your medication. Incorrect contact details lead to delays in prescriptions requests being carried out.

Changes to Medication

The Occasionally a Consultant at the hospital may make alterations to your medication. When it comes to your next repeat prescription request you may find that the Surgery has not yet been updated with your new dosages/medication. Please ensure that if you are given any paperwork such as letters or carbon duplicates of prescriptions given at the hospital that these are brought to the Surgery as early as soon as possible. This will allow us to update your record and prevent any delays with your next prescription:

Checking your prescription at the chemist

Did you know that the moment you leave the Chemist premises your medication cannot be returned. It is important to make sure that your prescriptions are correct before leaving the chemist. This means that you have been given the correct items, dosages and amounts. It may be that there is a 2nd bag of medication or that the items given are not correct. Identifying these issues early and at the point of collection helps to prevent delays with issuing replacements. Incorrect items brought back to the chemist are usually disposed of as these cannot be brought back into circulation.