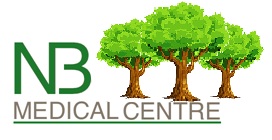 Noakbridge Medical Centre
Bridge Street, Basildon, SS15 4EZ
Current time is 12:54 - We're open
Telephone: 01268 284 285
Fax: 01268 289 324
Out of Hours: 111
Latest News (click title to open):
Welcome to the Noakbridge Medical Centre Website
The website is under review and over the coming weeks we expect big changes. This will allow you to find the information you need quicker and help explain how some processes work within the Practice. A has happened within the NHS during the Covid Pandemic but Noakbridge Medical Centre has continued to work through. You may find that the phones are busier and that Access to the practice is restricted. Please be aware of new notices around the premises and if your telephone query is not urgent. It would be beneficial to phone the practice during quieter periods (after 10am) as this will help to reduce your waiting time.
The practice utilises the myGP app where you can book appointments and request your medication online. Using this app instead of ringing the Surgery can help to keep phone lines clear so that patients with urgent issues are able to get through.
Latest News
Updated list of Closed days and Training Days
LIST OF CLOSED DAYS AND TRAINING DAYS 2022 *  Time To Learn training begins at 13:00 and the surgery will […]
Prescription Requests Via Telephone
Please be aware that as of the 1st September 2021 the Practice will no longer be able to accept Prescription […]
Covid Update 01/07/2021
COVID-19 vaccination: requests for earlier vaccination due to booked holidays and accessing vaccine pass 1.Can I have the 2nd Dose […]
Extended Hours
The practice offers Extended hours Appointments for GP and Nurses. There are appointments available Monday to Thursday in the morning […]