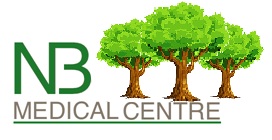 Noakbridge Medical Centre
Bridge Street, Basildon, SS15 4EZ
Current time is 03:05 - For emergencies call 999. For urgent clinical issues that cannot wait until the Practice is open please dial 111. The Surgery is covered by an out of service provider. Please contact the main surgery number to obtain the most up to date contact number.
Telephone: 01268 284 285
Fax: 01268 289 324
Out of Hours: 111
Latest News (click title to open):
Non-NHS Services
We offer a series of (non NHS) private services
These include the following:
Medical Examinations & Reports
Here at Noak Bridge Medical Centre we are able to perform a wide range of patient medicals i.e HGV/ TAXI/ Cancelled holidays etc.
We can cover a wide range of services from dealing with sports medicals to pre employment medicals to vehicle License medicals.
We are happy to discuss our services with any patient to detail what will be required.
We are able to accommodate requests at short notice if required.
Aesthetic 
We are pleased to offer a private aesthetic service at Noak Bridge Medical Centre.
Following consultation:
We are able to provide anti-wrinkle treatment for Glabella, forehead wrinkles, crows feet, and fine lines.
Each treatment is tailored for each patient.
Please Note: Cosmetic services and Private GP Consultations are ONLY for patients not registered at the surgery. Unfortunately as per our NHS contract we are not able to offer these services to any patient registered at Noak Bridge Medical Centre.
For All Enquiries:
Telephone: 01268 284 285 or email noakbridgemedicalcentre@nhs.net