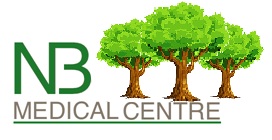 Noakbridge Medical Centre
Bridge Street, Basildon, SS15 4EZ
Current time is 02:06 - For emergencies call 999. For urgent clinical issues that cannot wait until the Practice is open please dial 111. The Surgery is covered by an out of service provider. Please contact the main surgery number to obtain the most up to date contact number.
Telephone: 01268 284 285
Fax: 01268 289 324
Out of Hours: 111
Latest News (click title to open):
Medical Examination and Reports
The following list gives a breakdown of the cost for private examinations and reports that are available at Noak Bridge Medical Centre.
Copy of Records: £10 + £1 per sheet of paper
Bus Pass Form: £30 (Each)
Private Medical Certificate: £20.
Private Prescription Charge: £15 (Non NHS Scripts)
Fitness for Gym Letter (1 sided): From £30
Letters: From £30
Advertising/Theatre Medicals (Children): £50
Cancellation of Holiday: £50
General Medicals: From £100
– Each will need to be assessed individually
Taxi/HGV/Driving Medicals: £135