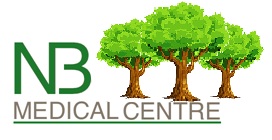 Noakbridge Medical Centre
Bridge Street, Basildon, SS15 4EZ
Current time is 01:36 - For emergencies call 999. For urgent clinical issues that cannot wait until the Practice is open please dial 111. The Surgery is covered by an out of service provider. Please contact the main surgery number to obtain the most up to date contact number.
Telephone: 01268 284 285
Fax: 01268 289 324
Out of Hours: 111
Latest News (click title to open):
National Data Opt Out
The national data opt-out is a service that allows patients to opt out of their confidential patient information being used for research and planning.
The national data opt-out was introduced on 25 May 2018, enabling patients to opt out from the use of their data for research or planning purposes, in line with the recommendations of the National Data Guardian in her Review of Data Security, Consent and Opt-Outs.
Patients can view or change their national data opt-out choice at any time by using the online service at www.nhs.uk/your-nhs-data-matters or by clicking on "Your Health" in the NHS App, and selecting "Choose if data from your health records is shared for research and planning".
Further information Is available on the link below.
https://digital.nhs.uk/services/national-data-opt-out