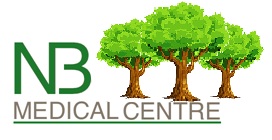 Noakbridge Medical Centre
Bridge Street, Basildon, SS15 4EZ
Current time is 01:42 - For emergencies call 999. For urgent clinical issues that cannot wait until the Practice is open please dial 111. The Surgery is covered by an out of service provider. Please contact the main surgery number to obtain the most up to date contact number.
Telephone: 01268 284 285
Fax: 01268 289 324
Out of Hours: 111
Latest News (click title to open):
Malaria Information
What precautions should I take when I travel?
Malaria:
Malaria occurs throughout the world in tropical areas. Before travel outside Europe, North America and Australasia, it is important to check the destination's malarial risk and to be aware of the severity of the malaria effects.
Advice about malaria varies from country to country, but as a general rule:
Higher risk is West Africa, Solomon Islands, New Guinea, Amazon basin
Moderate risk is East and southern Africa, South America, Indian subcontinent
Lower risk is South-east Asia (with exceptions), Central America
Consider the type of travel:
Travel in rural areas, jungle trips and treks, particularly with outdoor sleeping, increases risk. High altitude may eliminate risk – there is no risk of malaria in Nairobi, Addis Ababa or Machu Picchu because they are so far above sea level.
Please fill in the TRAVEL PLANNER in plenty of time before your date of travel and hand this to reception in order for the nurse to check if immunisations are require.
Download the TRAVEL FORM 1 & 2 by CLICKING here
We prescribe Malaria prophylaxis for patients travelling to AT RISK Destinations. Always discuss this with the nurse.