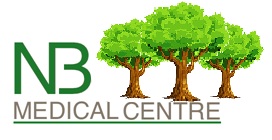 Noakbridge Medical Centre
Bridge Street, Basildon, SS15 4EZ
Current time is 03:14 - For emergencies call 999. For urgent clinical issues that cannot wait until the Practice is open please dial 111. The Surgery is covered by an out of service provider. Please contact the main surgery number to obtain the most up to date contact number.
Telephone: 01268 284 285
Fax: 01268 289 324
Out of Hours: 111
Latest News (click title to open):
Prescription Requests Via Telephone
Please be aware that as of the 1st September 2021 the Practice will no longer be able to accept Prescription requests via the telephone. Requests should be made via:
Any suitable online App (Mobile)
The Surgery Email address (Please ensure you include you name, contact number and date of birth. Requests should identify Specifically what medication you are requesting as well as which Pharmacy you would like the prescription to be forwarded to)
Requests in writing posted through the letter box of the practice.
Please be aware that verbally requesting prescriptions at reception is not permitted. You will be requested to complete a prescription request form or to use one of the options outlined above.
Why are we reverting back to written prescription requests?
The Practice felt that during the pandemic patients would benefit from being able to request prescriptions via the Telephone rather than having to attend the Practice in person. The Practice will be reverting to written requests as access to various NHS apps has become mush easier. Patients are now able to choose between a variety of Apps. Some apps such as MyGP also have the functionality of Prescription reminders to aid patients in remembering to request their prescriptions.
Written requests also reduce the risk in errors for patients medication either through mispronunciation, discrepancies in dosages etc.
Should you wish to be set up on an NHS app, please contact reception who will be able to walk you through the process.