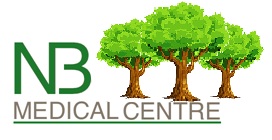 Noakbridge Medical Centre
Bridge Street, Basildon, SS15 4EZ
Current time is 03:28 - For emergencies call 999. For urgent clinical issues that cannot wait until the Practice is open please dial 111. The Surgery is covered by an out of service provider. Please contact the main surgery number to obtain the most up to date contact number.
Telephone: 01268 284 285
Fax: 01268 289 324
Out of Hours: 111
Latest News (click title to open):
Closed and Training Days 2022-2023
*On Time to Learn Dates the practice will not open until 8am the following work day.
| | | | | |
| --- | --- | --- | --- | --- |
| Event Date | Day | Duration | Description | Type |
| 01-Feb-22 | Tue | 13:00 – 20:00 | Time to Learn | Closed Day |
| 01-Mar-22 | Tue | 13:00 – 20:00 | Time To Learn | Closed Day |
| 05-Apr-22 | Tue | 13:00 – 20:00 | Time To Learn | Closed Day |
| 15-Apr-22 | Fri | All day | Good Friday | Public Holiday |
| 18-Apr-22 | Mon | All day | Easter Monday | Public Holiday |
| 02-May-22 | Mon | All day | Early May Bank Holiday | Public Holiday |
| 10-May-22 | Tue | 13:00 – 20:00 | Time To Learn | Closed Day |
| 02-Jun-22 | Thu | All day | Spring Bank Holiday | Public Holiday |
| 03-Jun-22 | Fri | All day | Platinum Jubilee Bank Holiday | Public Holiday |
| 14-Jun-22 | Tue | 13:00 – 20:00 | Time To Learn | Closed Day |
| 05-Jul-22 | Tue | 13:00 – 20:00 | Time To Learn | Closed Day |
| 29-Aug-22 | Mon | All day | Summer Bank Holiday | Public Holiday |
| 06-Sep-22 | Tue | 13:00 – 20:00 | Time To Learn | Closed Day |
| 04-Oct-22 | Tue | 13:00 – 20:00 | Time To Learn | Closed Day |
| 01-Nov-22 | Tue | 13:00 – 20:00 | Time To Learn | Closed Day |
| 06-Dec-22 | Tue | 13:00 – 20:00 | Time To Learn | Closed Day |
| 26-Dec-22 | Mon | All day | Boxing Day | Public Holiday |
| 27-Dec-22 | Tue | All day | Christmas Day (substitute day) | Public Holiday |
| 02-Jan-23 | Mon | All day | New Year's Day | Public Holiday |
| 07-Feb-23 | Tue | 13:00 – 20:00 | Time To Learn | Closed Day |
| 07-Mar-23 | Tue | 13:00 – 20:00 | Time To Learn | Closed Day |
| 07-Apr-23 | Fri | All day | Good Friday | Public Holiday |
| 10-Apr-23 | Mon | All day | Easter Monday | Public Holiday |
| 01-May-23 | Mon | All day | Early May Bank Holiday | Public Holiday |
| 29-May-23 | Mon | All day | Spring Bank Holiday | Public Holiday |
| 28-Aug-23 | Mon | All day | Summer Bank Holiday | Public Holiday |
| 25-Dec-23 | Mon | All day | Christmas Day | Public Holiday |
| 26-Dec-23 | Tue | All day | Boxing Day | Public Holiday |