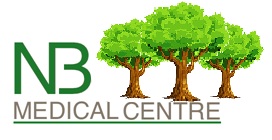 Noakbridge Medical Centre
Bridge Street, Basildon, SS15 4EZ
Current time is 08:26 - We're open
Telephone: 01268 284 285
Fax: 01268 289 324
Out of Hours: 111
Latest News (click title to open):
Covid Update 01/07/2021
COVID-19 vaccination: requests for earlier vaccination due to booked holidays and accessing vaccine pass
1.Can I have the 2nd Dose of my Covid Vaccination sooner than 8 weeks?
The practice has received updated information from NHS England in regards to requests for early 2nd Doses of the Covid Vaccination. Vaccintion centres have been informed that "second dose vaccinations should not be offered earlier than eight weeks except in accordance with the guidance issued by JCVI. There is also no obligation for practices to provide 'vaccine certificates' and patients have been discouraged from contacting practices about this." More information is available via the NHS App or by dialing 119. We understand that the situation may be frustrating for some patients who may have purchased holidays as the national lockdown nears it's end. However Practice staff are required to follow national protocols. The Practice continues to follow a zero tolerance policy. We thank you for your understanding during this time.
2.How do I obtain my covid vaccination pass if I have had both my 1st and 2nd Doses.
If you have signed up for the NHS app then you are able to obtain your Covid vaccination certificate from this. The app is available in the Apple and android store. Alternatively you are able to gain information and a certificate via this Link
Kind Regards
The Noak Bridge Medical Centre Team